Golf PLR Content Pack:
(6 NEW Golf PLR Articles + eBooks + Bonus Articles Pack)
This is a bundle of 6 NEW Golf PLR Articles (not release before) PLUS a large pack of additional golf PLR niche content hand-picked from my collection. The content is based on the massively popular and lucrative golf and golf swing niches – primarily products focused on golf swing improvements.
Here is The NEW Created Golf PLR article titles:
1) The Game of Golf and Tips to Help You Maximize Your Distance Off The Tee (809 words)
2) Golf Training: Improve Your Field Shots and Advance Your Score (857 words)
3) Eradicate The Skull Shot While Chipping Forever (969 words)
4) Exercises to Get More Power In Golf Swing and How to Guard Your Back to Advance Your Game (822 words)
5) Find Out The Quickest Method to Improve Your Golf Game (953 words)
6) Golf Improvement – Flexibility (917 words)
Plus more than 700 Golf PLR Articles from my collection, you can check out the article quality from the post.
---
3 Golf eBooks With Master Resale Rights
Golf eBook #1 Golf Guru (23 pages, PDF)
You will learn:
What is the Game of Golf all about?
Get Your Golf Gear Ready
All the Rules of the Game
The Importance of Building Your Swing
And so much more…
eBook #2 The Beginner's Guide To Golf (90 pages, PDF)
This Golf PLR eBook pack include: eBook + 49 Golf PLR Articles + 7 part eCourse + Keywords spreadsheet
You will learn:
Golf Equipment Needed
The Basic of Golf
Your Mental Game
Golf Shots & Techniques
Course Management
Improving Your Game
eBook #3 100 Golf Playing Tips Report (18 pages, PDF)
Here are the first three tips:
1. Watch professional golf players play the game. If you want to become a golf player, it is a good idea to watch professional golf players playing the sport. When you watch them, you would become more inspired in getting better with your game. Aside from that, you could also take note how they carry themselves on the field, as well as how they make their swings.
2. Find a playing partner. Playing golf is interesting, especially if you do it together with a friend. Find a friend who also wants to learn how to play golf, so that you can each share some pointers. Aside from that, you can both boost your motivation by competing against each other from time to time.
3. Hire a trainer. To begin learning the sport, it is best if you can hire a trainer. The professional trainer can guide you on how to execute the proper swing. Aside from that, he can also monitor how you handle yourself with each swing, and be able to make adjustments. Moreover, a trainer can provide you with the guidance you need in every aspect of the game.
---
Here is a recap of what is included in this Golf PLR Bundle:
6 New Golf PLR Articles
More than 700 Golf PLR Articles from my collection
3 Golf eBooks
How You Can Make Money With This Golf Content Pack
There are many types of products you can promote in the Golf Niche including physical products on Amazon, or digital contents on Clickbank, JVZoo etc.
You can also post the contents on your blog or upload them into your autoresponder to educate your audience to improve their golf skills, and this will also convert them into buyers as you promote your golf business.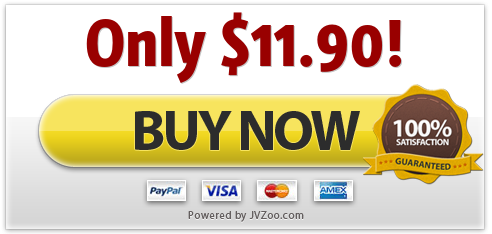 Here are few of the quick tips to use Golf PLR Articles:
 Turn the articles into PDF reports and give them away to grow your list, or even resell them and keep the profits
 Use the articles for your newsletter/email series
Use the content to create presentation slides
 Create eCourse
 Post the contents on your social media site to bring in traffic
 Use the content to create videos
Any other content creation for personal use